Diamonds are a girls best friend
Topic: Planning on What?
And I got one last night!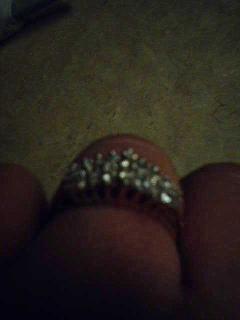 This picture doesn't really even do it justice. It's absolutely georgous and I just can't wait to show it off!
More later, I'm going to lay down for a nap because I have a horrble headache but I just had to post this while I had the chance!
Posted by chrisseas-corner at 6:18 PM EST
Updated: Monday, 8 January 2007 8:30 AM EST