End of Summer
Topic: Stuff
It came and went in the blink of an eye, again. Time never ceases to amaze me.
Where does time go and why so fast?
This purple ball was left over in the gutter of our little dirt road ~
left behind to linger, bringing a memory of summer for someone!
Summer, like this ball, has been left behind....
no more time for playing games, school has started and focus changes.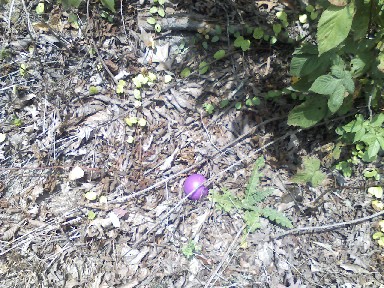 If you'd like to, click here to join the Round Robin Photo Challenge.
Posted by chrisseas-corner at 3:00 PM EDT
Updated: Saturday, 4 October 2008 3:24 PM EDT