TT today = Tangible Talent!
Topic: 13 Thursday
Thirteen photo's of the tangible talent with-in my family!
My sister Beth is quite a quilter, not to mention a seamstress / alterator (not an alternator, or an alligator - yes, I said an alterator). She is very talented and full of Love ~ which shows in her work! Beth has managed to do a wonderful job of providing for herself doing something she loves! Below is just "some" of her quilting work. I was originally going to choose just one, but they were all so pretty, it was too hard to choose, so I created my 13 to show you more.
I've also included some of my cross-stitch creations (plus a few other "artistic" works that I happened to have on hand)!
Without further ado: Here's creativity from our clan! I'm proud to be part of it and hope you enjoy....
1.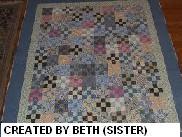 2.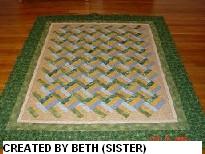 3. This one I made for my sister Molly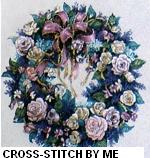 4. This one I made for Mom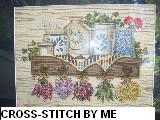 5. Another of Mom's hooked rugs (see post from earlier in the week for another view of her works).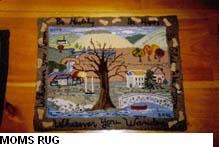 6.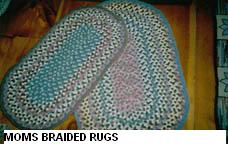 7.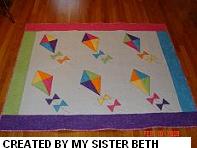 8.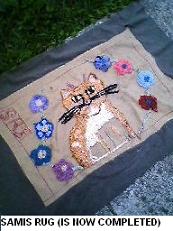 Samantha made this one, at the age of just 12. She was taught by my Mom & they work together on them when Samantha visits Mass. This one is of our kitty, that died after 16 years of being with us. She drew it herself even! It's now complete, but I couldn't find the completed photo. Sam is now working on another, a beautiful red rose that she started on one of her last trips home to Nana's ~ although, the schoolwork & cheerleading doesn't leave much time for it lately.
9. This one I made for Samantha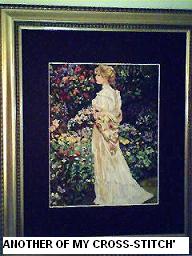 10.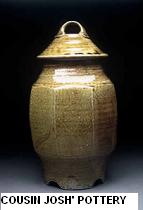 Colleen's son
11. My Aunt, Colleen, the writer!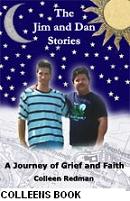 12.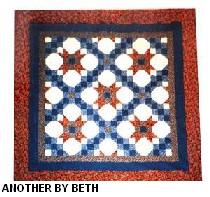 How do you pick just one?
13.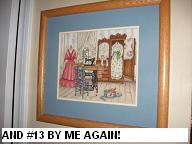 I made this for Beth
And lastily a bonus photo of a cross-stitch I stitched for my God-Mom, Sherry.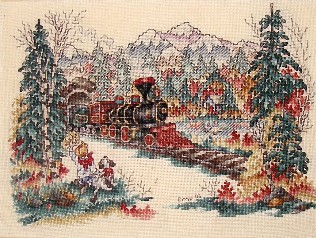 PS. If anyone's interested in learning more about any of the above talents; to buy, learn, or just chit-chat... comment and I'll email you back.
PSS. I didn't hesitate to make my coffee first thing this morning... just in case that water went off again! HAPPY TT TO ALL!
Posted by chrisseas-corner at 4:48 PM EDT
Updated: Thursday, 18 September 2008 9:48 AM EDT